MICRO HYDRO POWER STATION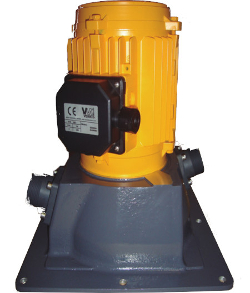 EQUIPMENT AND ELECTRICAL POWER GENERATION AND HOT WATER, SELF AND SUSTAINABLE THROUG HHYDRO POWER STATION.
The Micro-Hydro (MCH) VERNIS MOTORS is a medium-low pressure hydroelectric plant (between 2 and 150 meters of water height difference) that will provide electricity and hot water to all the places that have an available watercourse that, depending on the pressure and water flow rate conditions available, can generate from a few watts up to several kilowatts.
The MCH is designed with special attention to the consumer. The user will receive equipment which can be easily installed to transform and generate electricity. The main feature that makes this product outstandingly different from the rest is its vision as a complete set, it only requires a water source and the micro-hydro will provide standard consumption electricity for household use(230V, 50 -60Hz).