Electric fruit pallet holder presentation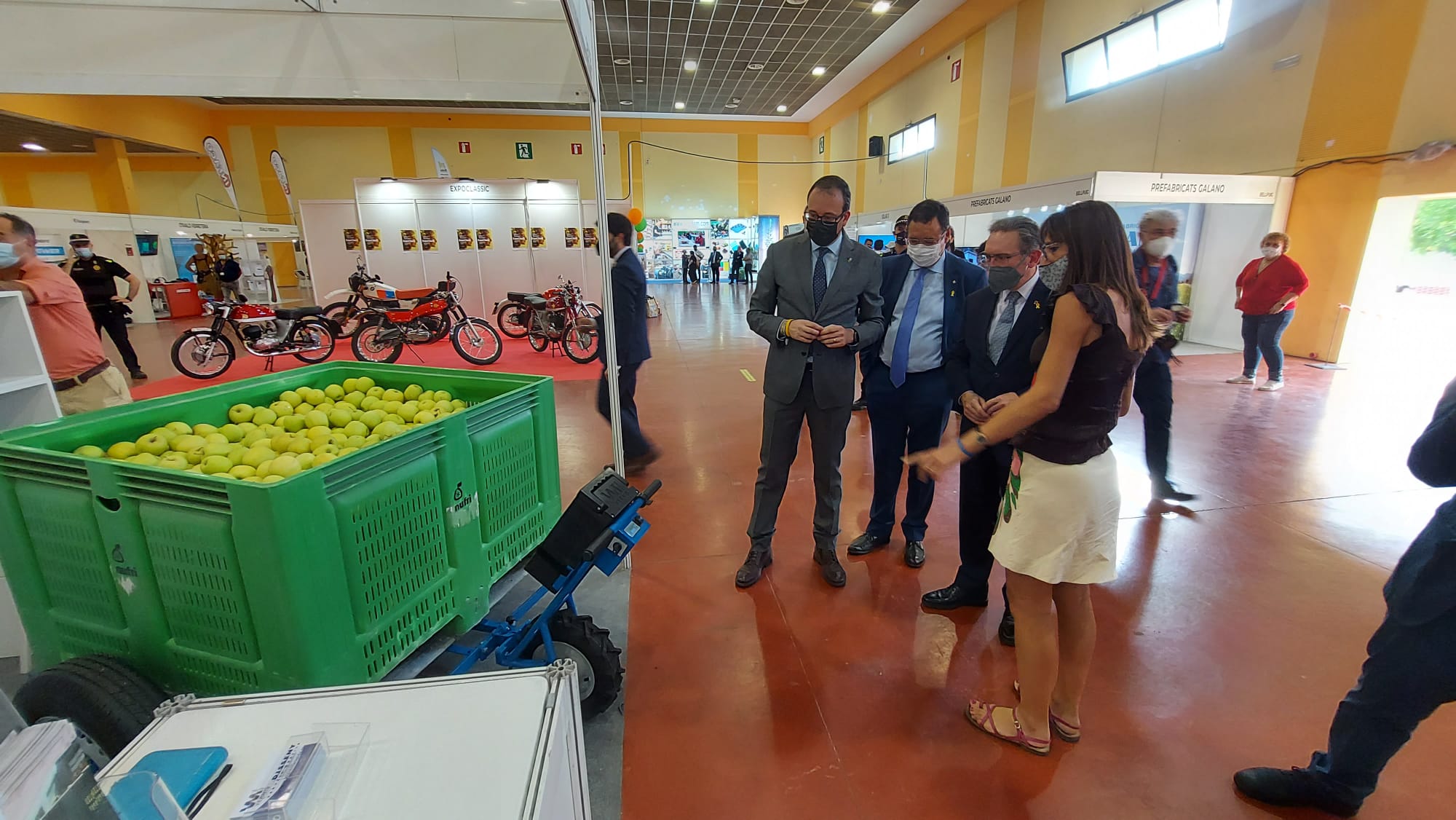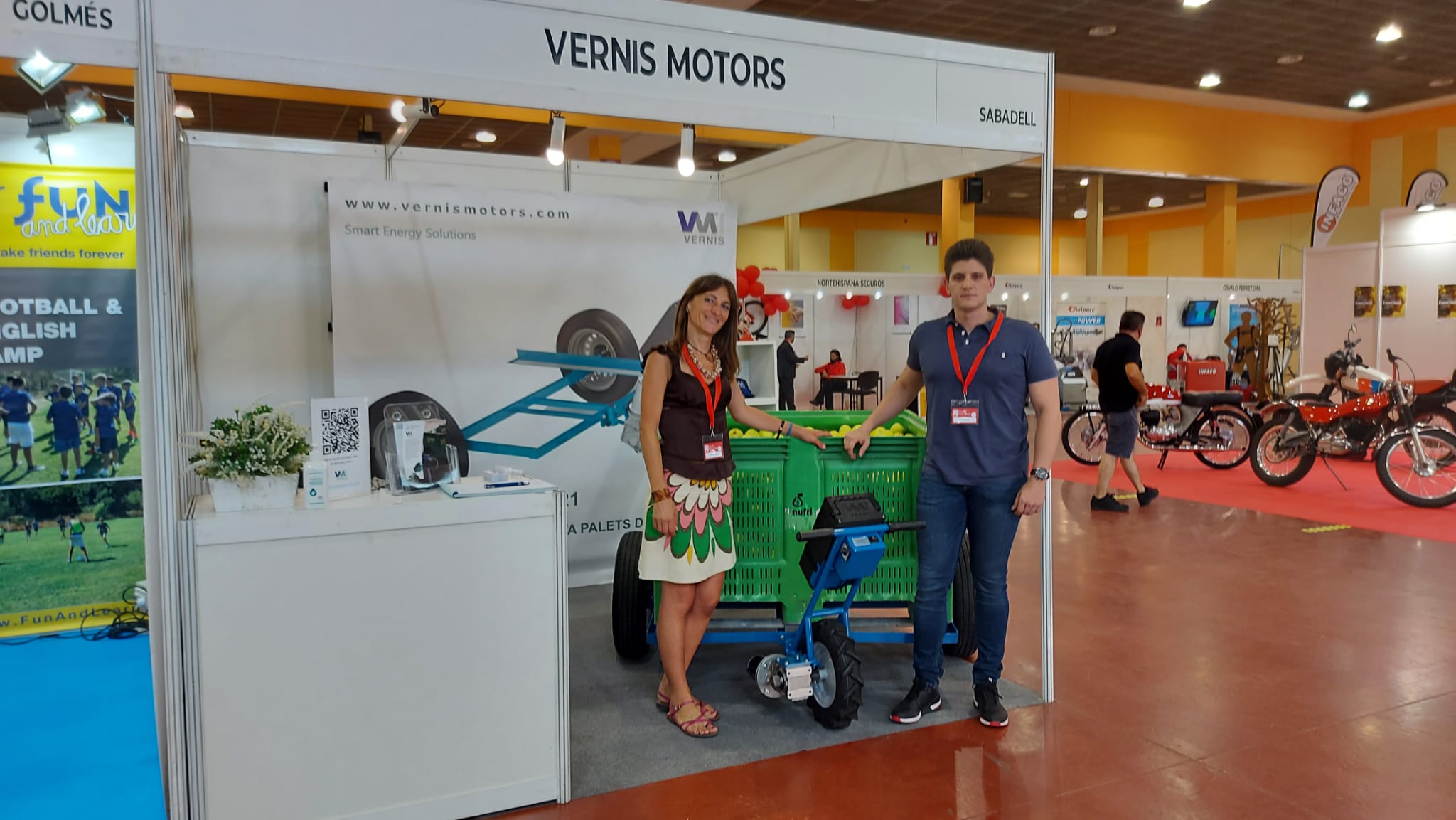 VERNIS MOTORS, SL has participated in the 142nd edition of the San Josep Fair where it presented its latest novelty. The VM21 electric fruit pallet rack is the perfect solution to facilitate handling on the ground and minimize human effort. The VM21 is completely electrically driven, consisting of a permanent magnet motor with a power of 0.3 kW and a very light portable battery that offers a capacity of 20A, which translates into a full working day service.
Throughout the three days of the fair, it was possible to capture the great interest that aroused among Catalan fruit growers and those from the fringe, for a solution that would facilitate the handling of fruit pallets. "We want to improve the work of thousands of fruit pickers who face the heavy work of dragging pallets of more than 350 Kg every day" in the words of our sales manager, Mrs. Mihaela Mohe.
The idea is to offer two solutions. On the one hand, an electric kit that is attached to any existing manual forklift, which would allow disused carts to be given an outlet. On the other hand, we offer the complete cart (electric kit plus metallic structure) for those fruit growing clients who want a complete solution. The company plans to participate in upcoming fairs to publicize the product in other parts of the territory.
For more information about the product, access HERE