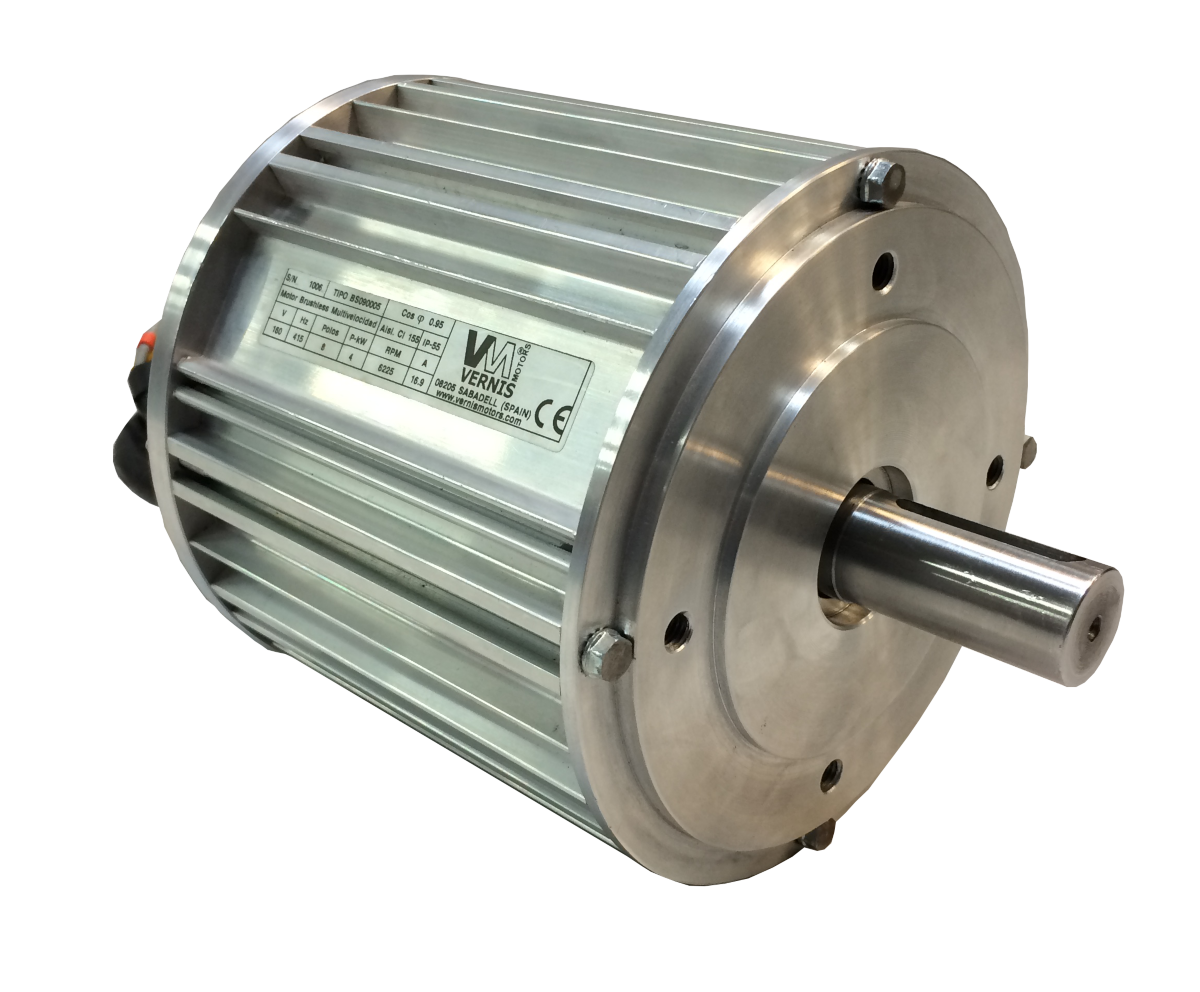 VERNIS MOTORS conçoit et fabrique des moteurs sans balais qui peuvent être alimentés par des convertisseurs DC / AC ou des convertisseurs DC / DC. Ces moteurs peuvent être fournis avec ou sans l'électronique de commande.En plus des applications industrielles, de la ventilation, ces moteurs ont également une application dans le domaine de la mobilité. Ils se caractérisent par leur meilleure efficacité par rapport aux moteurs asynchrones traditionnels, pouvant atteindre des rendements supérieurs à 90%.Ils peuvent être équipés d'un ventilateur ou sans, cela dépend du domaine d'application auquel ils sont destinés.
Le système de construction peut être similaire à celui des moteurs CEI type 63, 90 et 112 ou avec boîtier extrudé avec électronique incorporée à l'intérieur pour les tailles 63, 80 et 90.
VERNIS MOTORS a développé un moteur électrique pour véhicules légers avec un couple nominal de 32 Nm, un couple maximal de 100 Nm, une puissance nominale de 11 kW, une tension de 48 V cc, une consommation nominale de 200 A et un rendement de 93% .
Ce moteur se distingue par ses performances élevées au point de travail, ce qui le rend idéal pour profiter de l'énergie fournie par les batteries, minimisant ainsi leur poids et optimisant le binôme autonomie d'espace. Il peut également être adapté aux interfaces nécessaires en termes de transmission de puissance et d'ancrage de trame.
VERNIS MOTORS propose le kit composé du moteur équipé de ses capteurs Hall correspondants et de l'électronique de commande associée, qui comprend les protections électriques et thermiques appropriées pour constituer un système sûr, fiable et robuste.
Les moteurs 4 et 8 pôles sans balais, sans capteur ou PMSM avec rotor à aimant permanent fabriqués par VERNIS MOTORS garantissent une puissance élevée avec un faible poids, le couple de réluctance (cogging) est minimal, idéal pour les moteurs de traction avec des couples de pointe élevés sur toute la plage de vitesse.
CARACTÉRISTIQUES TECHNIQUES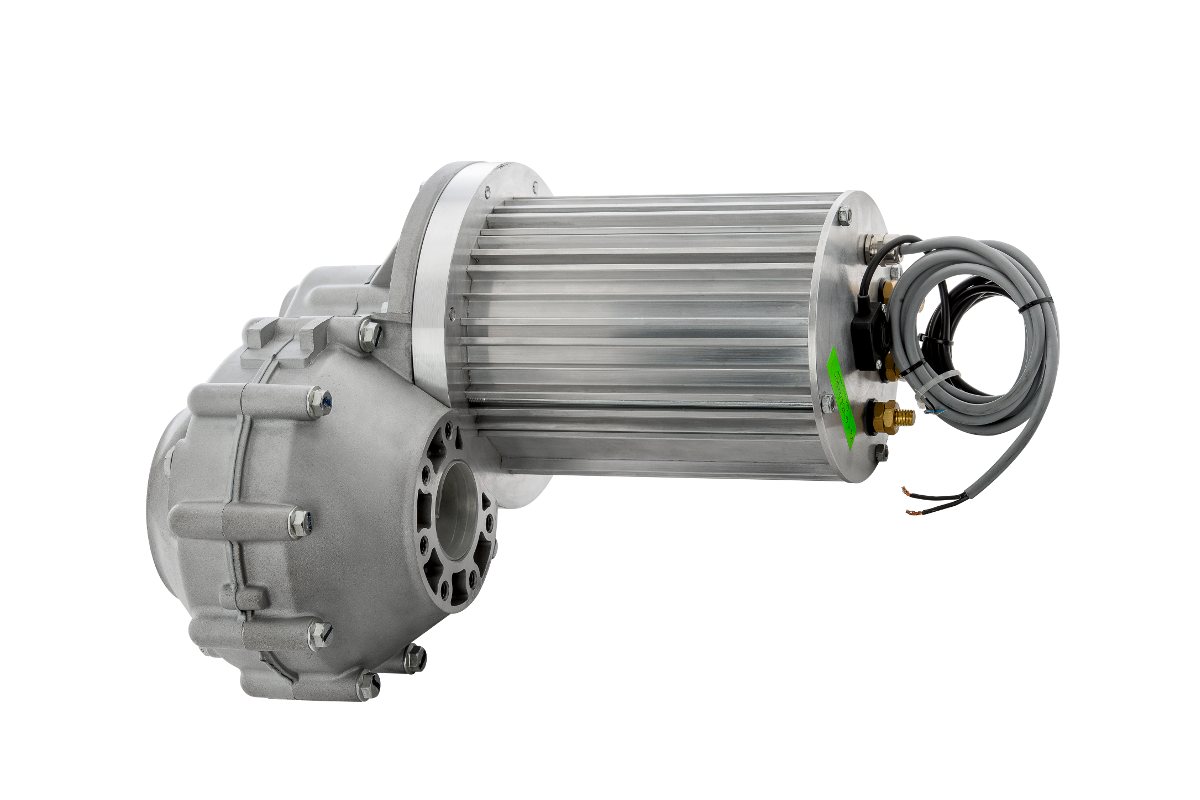 Motor PMSM T.90/8 8kW 4500rpm with reducer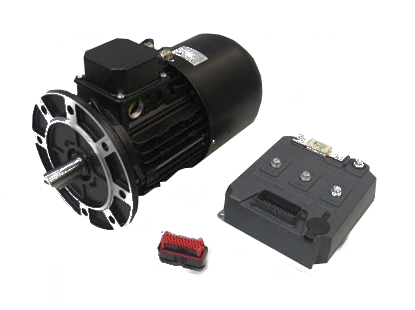 Motor PMSM T.90/8 1.5kW 4500 rpm B5 with brake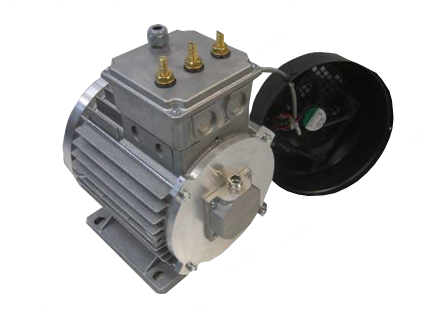 Motor PMSM T.112/8 15kW 3750 rpm with forced ventilation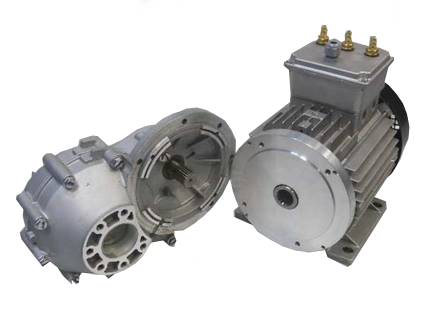 Motor PMSM T.112 / 8 15 kW 3750 rpm with forced and reducing ventilation for forced and reducing ventilation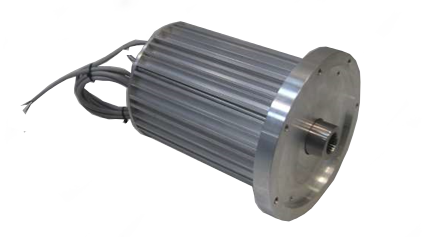 Motor PMSM T.90/8 8kW 4500rpm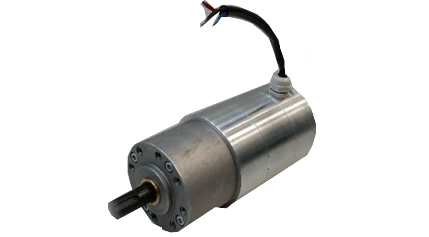 Motor T.56/4 500W 30Nm 200 rpm Includes epicyclic reducer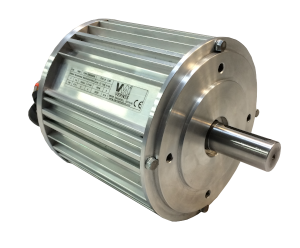 High efficiency brushless motor with permanent magnets mounted in extruded housing with flange mounting B14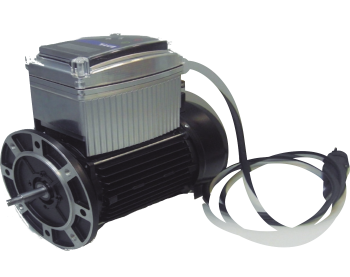 High efficiency brushless motor with permanent magnets and IEC standard B5 flange fixing, controlled by built-in electronics.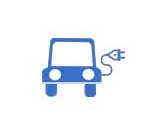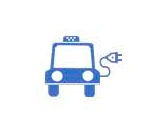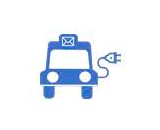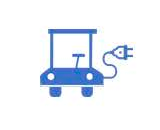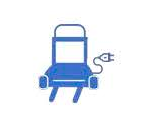 High efficiency 4-pole brushless / sensorless / PMSM motor
Motor brushless / sensorless / PMSM de alta eficiencia, 4 polos(ENG)
8-pole high-efficiency brushless / sensorless / PMSM motor
8-pole high-efficiency brushless / sensorless / PMSM motor