Portable ozone generator and direct discharge, specially designed for carrying out purification and disinfection of environments.
VERNIS models generate ozone through a system of electric discharges, which are obtained by applying a high-voltage alternating current between two electrodes where a dielectic is located.
Thanks to the combination of its robust and light design, its simple handling and the variety in the power range, this machine adapts to both domestic, professional, and industrial Division use.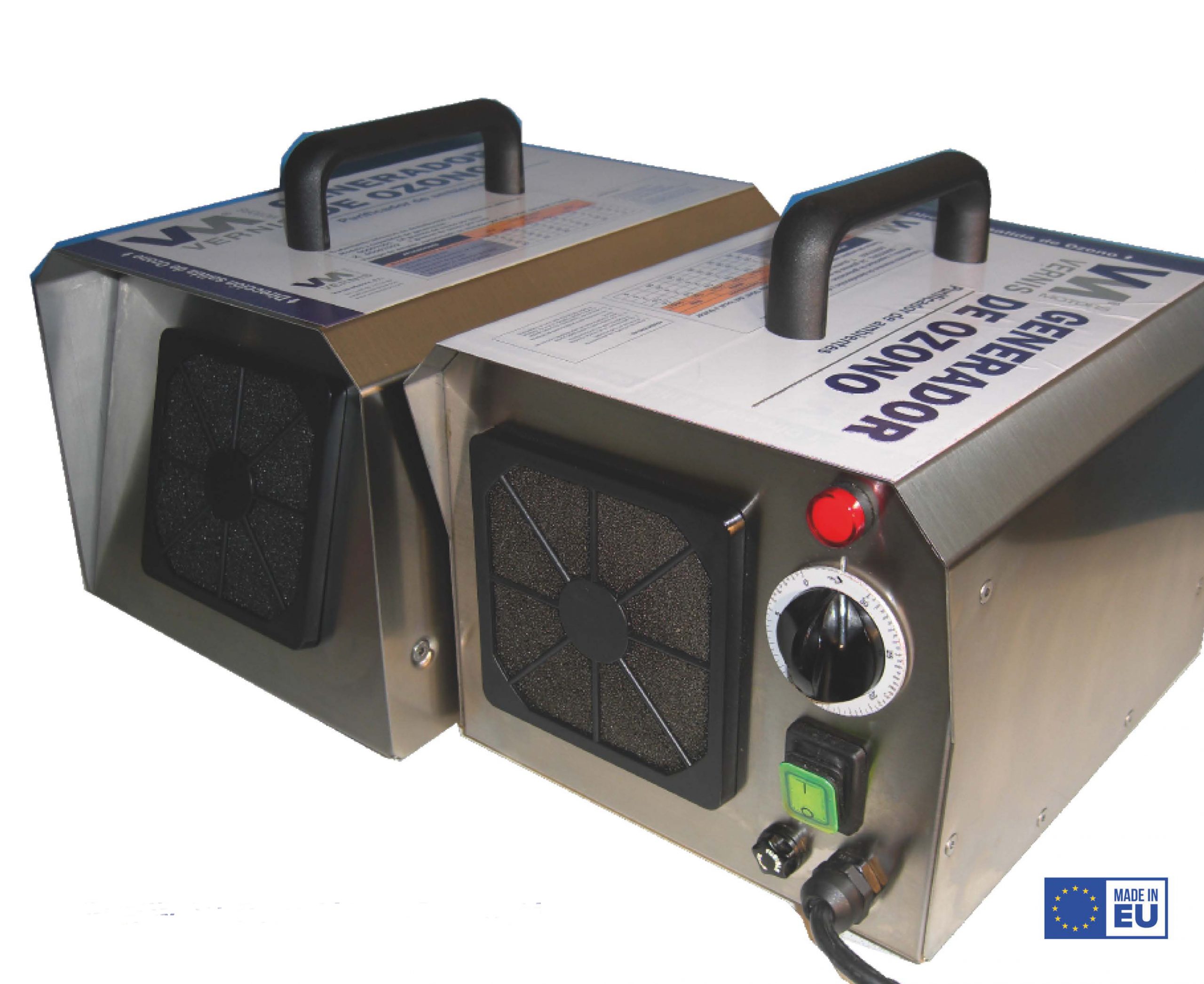 Model G0-20
Portable ozone generator for air treatment of 20 grams per hour.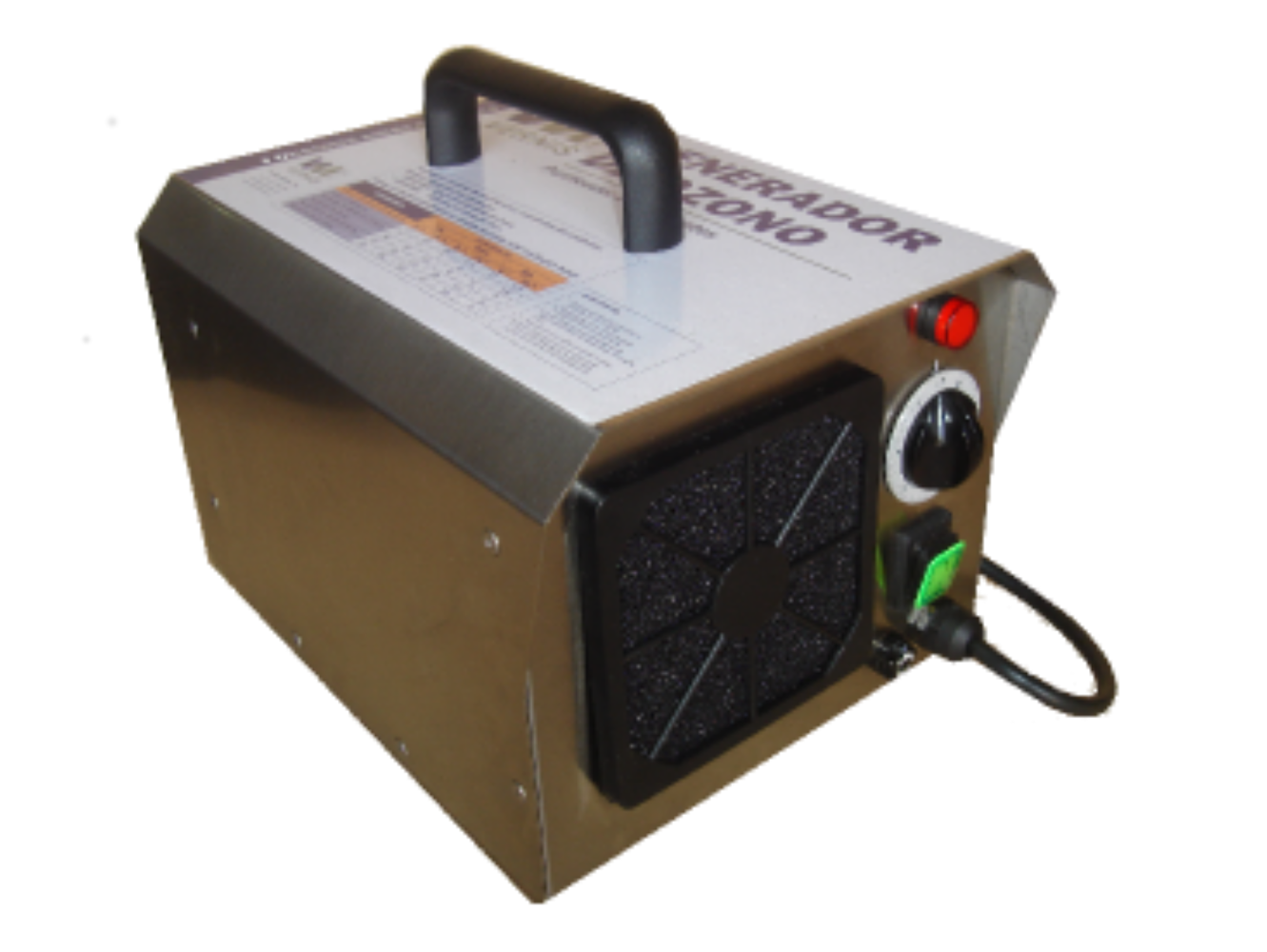 Robust and lightweight design
Stainless steel housing. The use of high-tech elements allows the generation of significant amounts of ozone in a reduced size and weight. Anti-vibration handle and feet make it easy to transport and place the machine on multiple surfaces.
Simple operation
A simple switch (ON / OFF) activates or deactivates the equipment. The countdown timer up to 45 minutes starts the ozone generator. The LED light indicates whether the machine is performing disinfection.
Safety Measures
Machine equipped with grounding. A protection fuse protects against possible breakdowns.
Features
Timer: 1-30 Minutes
Ozone output: direct discharge
Air flow: 2 s 120 m3
Power: 320W
Voltage: 230V
Frequency: 50 Hz
Dimensions: 255x235x300 mm
Weight: 6'5 Kg

Download the Catalogue (ES)